Link has had a lot of different things over the years, but these are the best ones in the entire The Legend of Zelda series.
The Legend of Zelda has been around for almost 40 years, so it's hard to argue that it hasn't changed games in general. The very first books in the series are built on ideas that are still important today, and the most recent books have been a reimagining of those early books.
Still, Link's many tools have been what have really made Zelda games what they are, even more than dungeons or foes. It's hard to picture him without a lot of bombs or arrows in his kit. So let's look at some of the best things that Link has found on his many journeys.
Bombs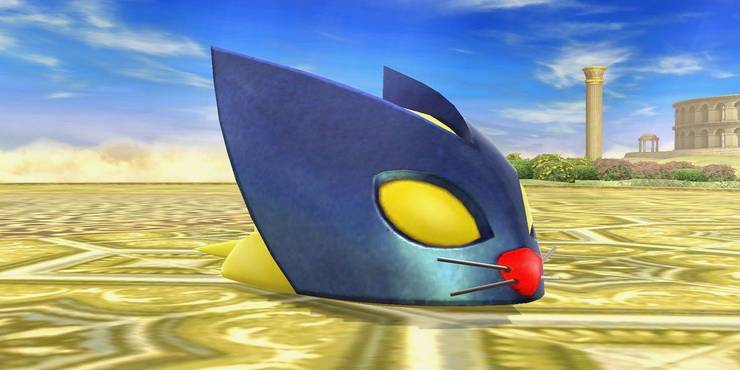 In the world of Zelda, bombs are not only important, but they are also everywhere. In Hyrule, they are just a normal part of life. You see a short man in a green shirt dropping bombs all over the place, right? In Hyrule, that is nothing to worry about. You do need to always have a metric ton of bombs at your disposal.
Since the beginning of the series, bombs have been more than just tools; they have also been powerful weapons. They are a strong weapon against both big and small enemies and can be thrown or tossed in many entries. They go back to one of Nintendo's earlier design ideas, which was that if you have bombs, you should try to blow everything up to find the way forward.
Gust Jar And Bellows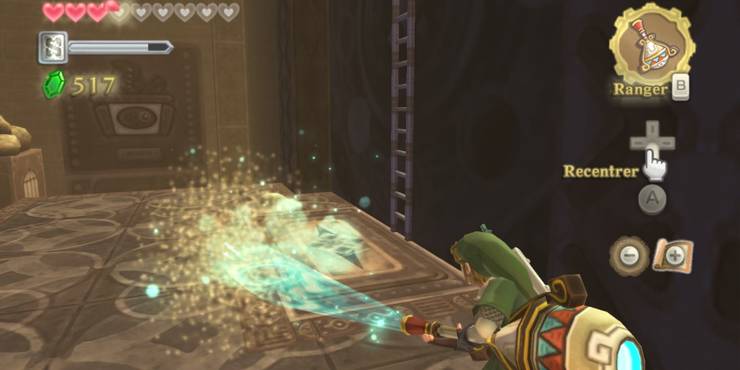 The Gust Jar first showed up in the Minish cap made by Capcom. It has only made two real appearances, but it is still one of Link's most famous weapons. It looks like a simple jar, but it has the amazing ability to pull in almost anything around it. An thing or enemy that is too small to be eaten? Then use the extra air in the jar to shoot it out very quickly.
It also shows up in Skyward Sword, but this time it's called the "Gust Bellows." It's the opposite of the Gust Jar, and all it does is keep blowing things away. So, it can get rid of sand mounds, stun enemies with storm winds, or even make simple things float. It's a bit more one-dimensional, but it's still nice to see a version of the Gust Jar in a mainstream entry.
Bow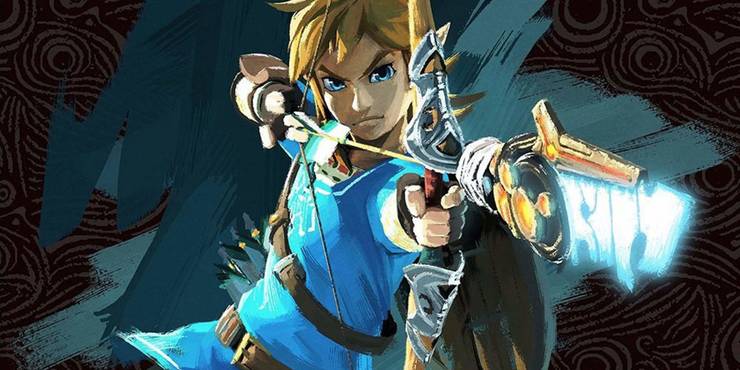 Since it has been in almost every game since the first one, the Bow is as much a part of Link's character as his green tunic, if not more so. It can be different sizes and shapes and shoot different kinds of darts, but Link's bow is always his main ranged weapon.
The Bow hit its mark in 3D, just like the Hookshot did before it.In Ocarina of Time, you could even aim the bow from first-person view to really line up your shot. In later games, and even today, you can use motion controls to really get a good shot. Most of the time, it is also the last tool you need to kill Ganon. At this point, you'd think he'd be safe from Light Arrows.
Bottle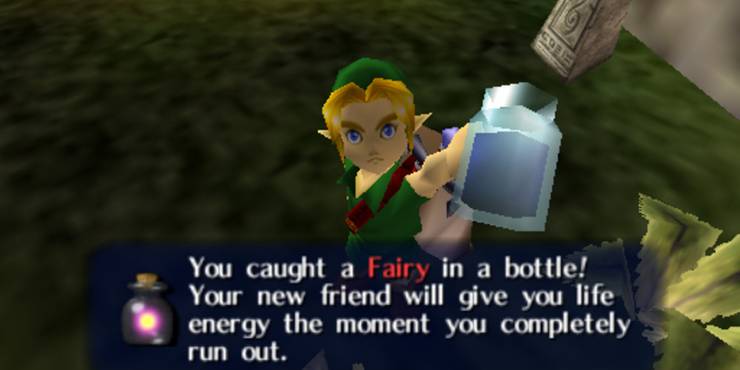 Bottles are some of the oldest things in The Legend of Zelda series. They were first seen in A Link to the Past. As you would do in real life, people have always put things in bottles, from fresh milk to magical fairies.
The fact that they are completely up to the player is what makes them such a popular part of the game. You can generally ignore them or use them to heal yourself if you want to. Most of the time, you can also find more bottles to put in Link's never-ending bags.
Masks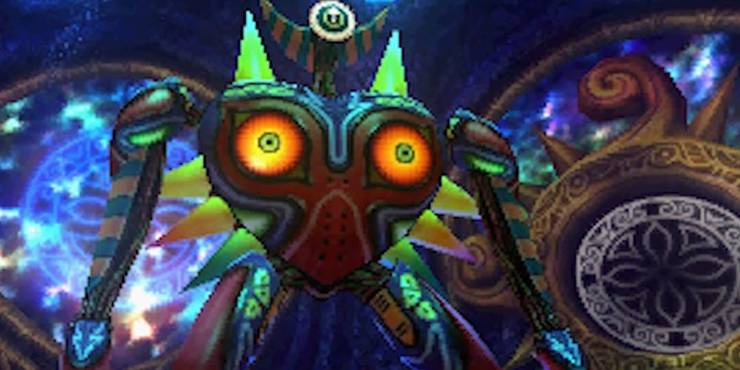 Majora's Mask is without a doubt the darkest game in the series, and it's not afraid to look and feel very strange. Majora's Mask moves away from many of the characters who made the series what it was. Instead, it focuses on the land of Termina and the mask that gives the game its name.
They are not, however, the only masks in the game. In fact, there are a huge number of amazing masks in the game. Some masks let you jump very high, and others let you throw bombs and not get hurt by them. Some of them even change Link into a completely different species, complete with its own instruments.
Shield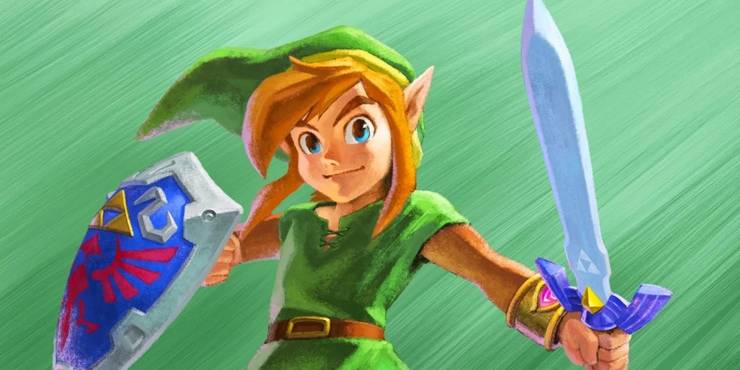 In many Zelda games, it's easy to forget about the simple shield. In many games, it is not really required. You don't need one at all, and in Ocarina of Time and Skyward Sword, it's very easy for it to just burn away in the Oracle games.
Still, they are very important and appear in every entry. Many entries even have the mirror shield, which adds an extra tactical aspect.Breath of the Wild also added shield-surfing, a new way to use shields that makes them just as useful as your regular weapons.
Sheikah Slate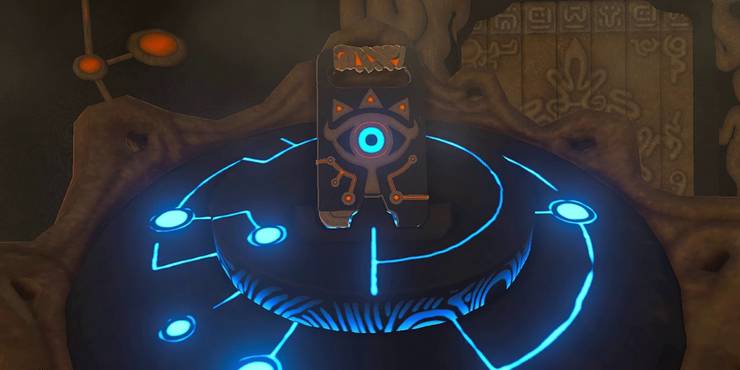 Breath of the Wild was a lot like a new start for the whole series, but it was also a lot about the player. In many games, the Sheikah were a mystery group with ties to the Royal Family. In Breath of the Wild, however, their own culture and technology were finally given a chance to shine.
Link's only tool was the Sheikah Slate, which replaced more standard items in Breath of the Wild. Instead, it had a lot of unique skills, like being able to pick up anything metal, freeze it in place, and fill it with kinetic energy. Plus, in some way, a motorbike.
Boomerang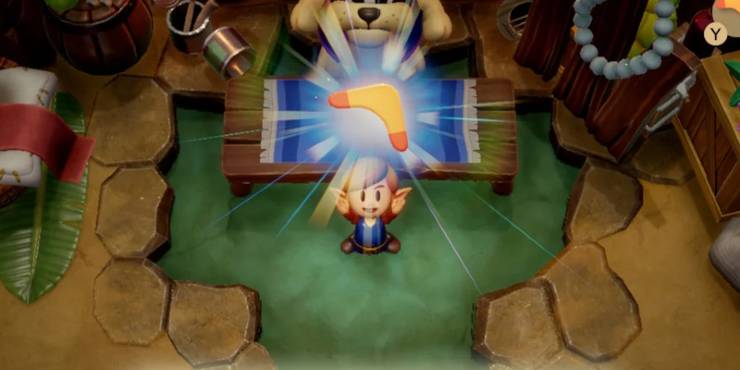 The Boomerang is the first item in the first level of the first Zelda game. That's a lot to live up to, considering that dungeons always give you new tools. Even so, Link's Boomerang has become one of the tools he uses most often.
It's a tool that can be used in many ways, and it's been changed a few times to add new features. The traditional boomerang works well as a stun gun, but the version in The Wind Waker lets you hit multiple foes at once, and the Gale Boomerang in The Twilight Princess brings back both enemies and items.
Hookshot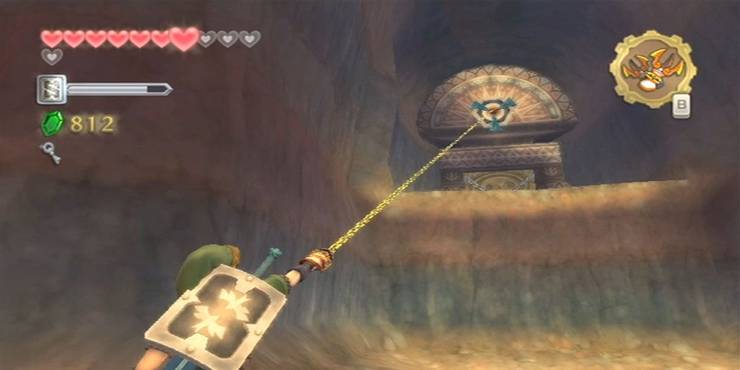 The Hookshot is another item that was first seen in A Link to the Past. It may be the most famous and important item in the entire Zelda series. Even though it was made for 2D games, 3D is where it really shines. It showed how much a 3D world could add to a world by letting you stick to almost any surface with the Hookshot.
In later games, such as Twilight Princess and Skyward Sword, the Clawshots took its place. Plural, because they could be improved to the Double Clawshots. Even though it's definitely cool to run around with a pair of claws, they don't change Snow Rider 3D much, so they're still great.
Paraglider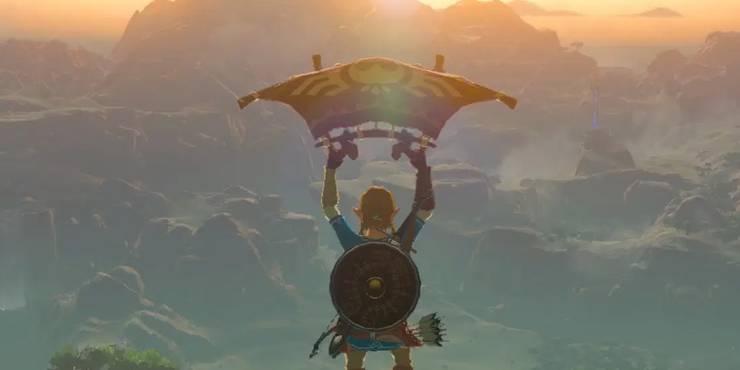 Breath of the Wild wasn't the first game to have gliding as a feature. But the way it was used changed how many people thought about games. Both when they played them and when they made them. Do you have a big open world that people can roam around in? Put a wing on it.
Even though Tears of the Kingdom lets you make your own flying machines that aren't as good as the paraglider. You can't deny how much it influenced the design of Breath of the Wild's Hyrule and games as a whole.